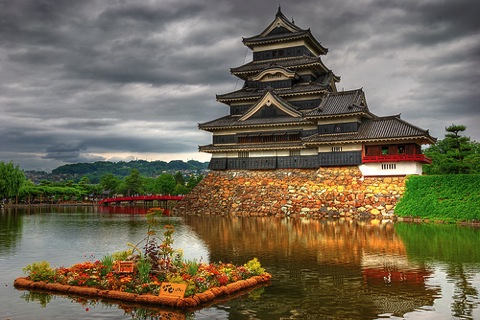 Local Information...
There is plenty of information available at the Tourist Information Office next to Hakuba station or from the Tourist Information Office located at Happo bus terminal. Happo bus terminal is a short five minute walk from our Hakuba Holiday House. Also, you can find very good tourist information websites via Google search. See our links page for some.
Car rentals...


Guests can also arrange a rental car for the period of their stay provided yHakuba Local Informationou have an international or Japanese driver's license (see below link to Nippon Toyota rent a car website in English as an example of models and prices). Or our property manager can arrange for you.
http://rent.toyota.co.jp/en/index.html
With a set of wheels at your disposal you will be able to explore ski resorts outside of the Hakuba Valley such as Shiga Kogen, Nozawa Onsen, Naeba and the list goes on. You will also be able to easily visit local sightseeing places such as the bathing Monkeys and Matsumoto Castle.
Some local attractions...

Matsumoto Castle (pictured above) is located in Matsumoto City which is 60 Km's from Hakuba. You can catch a train from Hakuba train station or rent a car from Hakuba. It was built about 400 years ago and is the oldest five-tiered donjon castle in Japan.

Zenkoji Temple located in Nagano city is one of the most famous Buddhist temples in Japan. It houses one of the oldest Buddhist images in the main hall. From Hakuba you can take a hour bus trip into Nagano city or rent a car from Hakuba.

Jigokudani Wild Monkey Park (Snow Monkeys). One of the only places in the world where you can see wild monkeys bathe in natural outdoor hot springs! It is a great half day trip. The monkeys clearly love the hot water!
Money...
Japan is still very heavily reliant on cash - largely due to a very low crime rate. Please ensure that you have access to Japanese yen. This is best arranged at the airport when you arrive via the many foreign exchange windows. International ATM's can be found in Hakuba at either the 7Eleven convenience store or at the Hakuba Post office. Travelers cheques and foreign currency transactions can be done at the 82 or Nagano Bank branches found near Hakuba station (Passports are essential). Credit cards are becoming more widely accepted in Japan however cash is still King!
Shuttle Services...
From mid afternoon to late evening a shuttle service operates along a designated route throughout Hakuba Village providing access to restaurants, bars, supermarkets and shopping areas outside of Happo Village. Complimentary shuttle buses also run between the various ski resorts of Happo, Hakuba47, Hakuba Goryu, Iwatake and Tsugaike and Cortina. Shuttle timetables and routes are available upon season commencement from the Tourist information offices at Happo bus terminal and Hakuba station.