View Larger Map



Hakuba Gondola Apartments are located just 6 meters from the Happo One ski field.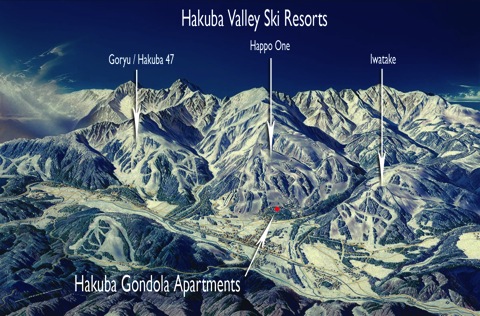 Set in the very heart of the alpine village of Happo, the location is by far the most convenient of any self contained accommodation in Hakuba. The main shuttle bus terminal is also next to the apartment complex, as are restaurants, bars and rental shops.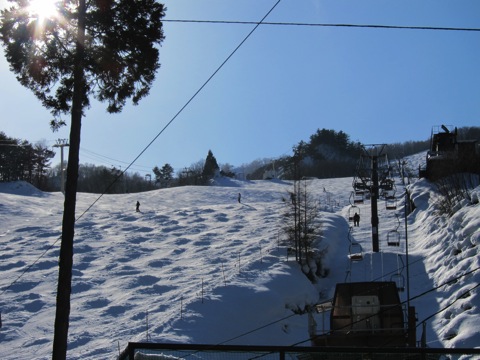 The above picture is the view from the apartment living room! The lift in the picture is Shirakaba Number 1 and the picture is looking up the bottom run that swings left down to the Hakuba Gondola (ADAM Gondola). Shirakaba Number 1 is right across the street and just meters from the apartments.
Walk 30 meters across the street and to the left of the Hakuba Gondola Apartments and you are at the ticket counter for the Hakuba Adam Gondola - the central Gondola for all of Happo-One mountain.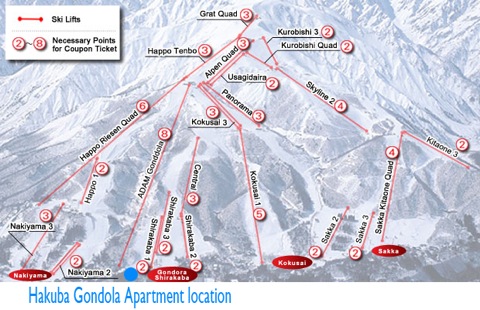 The above trail map is courtesy of Hakuba Happoone Ski Area. The blue circle shows the location of Hakuba Gondola Apartments directly in front of the ADAM Gondola and Shirakaba Number 1 lift.